Printing Printing
It is possible to print out when you are in:
Use the button "Print" in info bar of given view to print: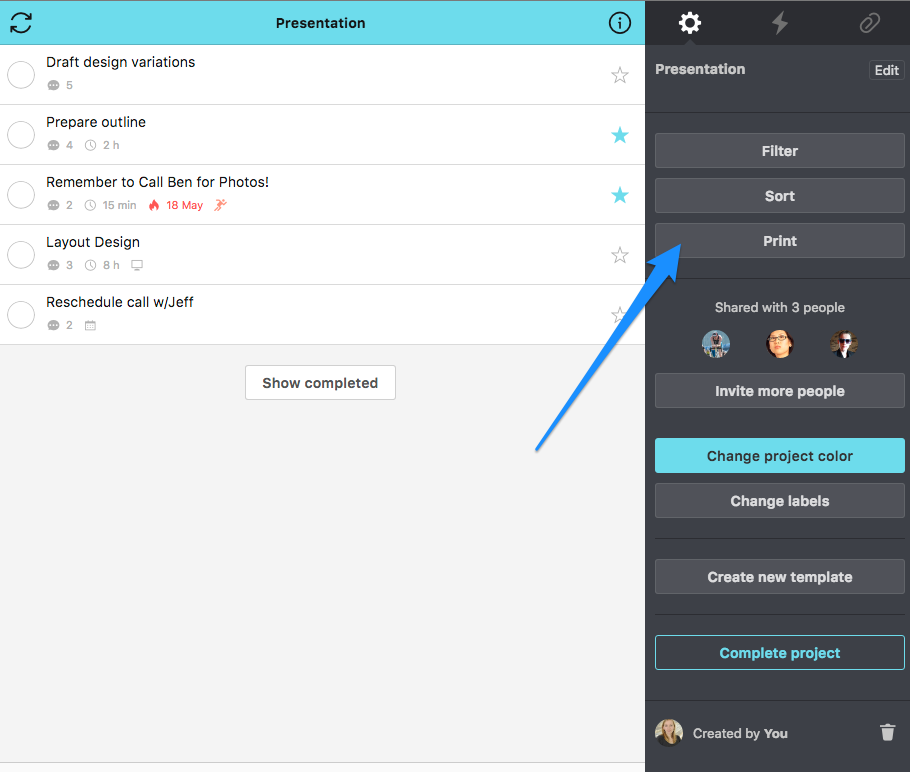 Possible print options will appear. Tick the one you like: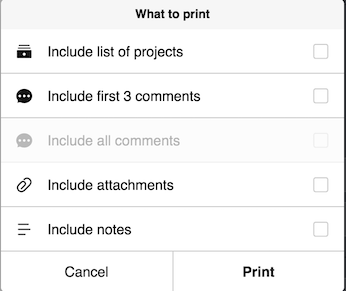 If you wish to print all comments you have to select option print include first 3 comments first.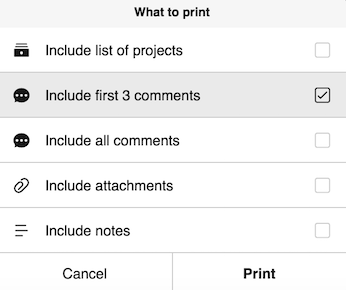 PDF file should open in your default web browser.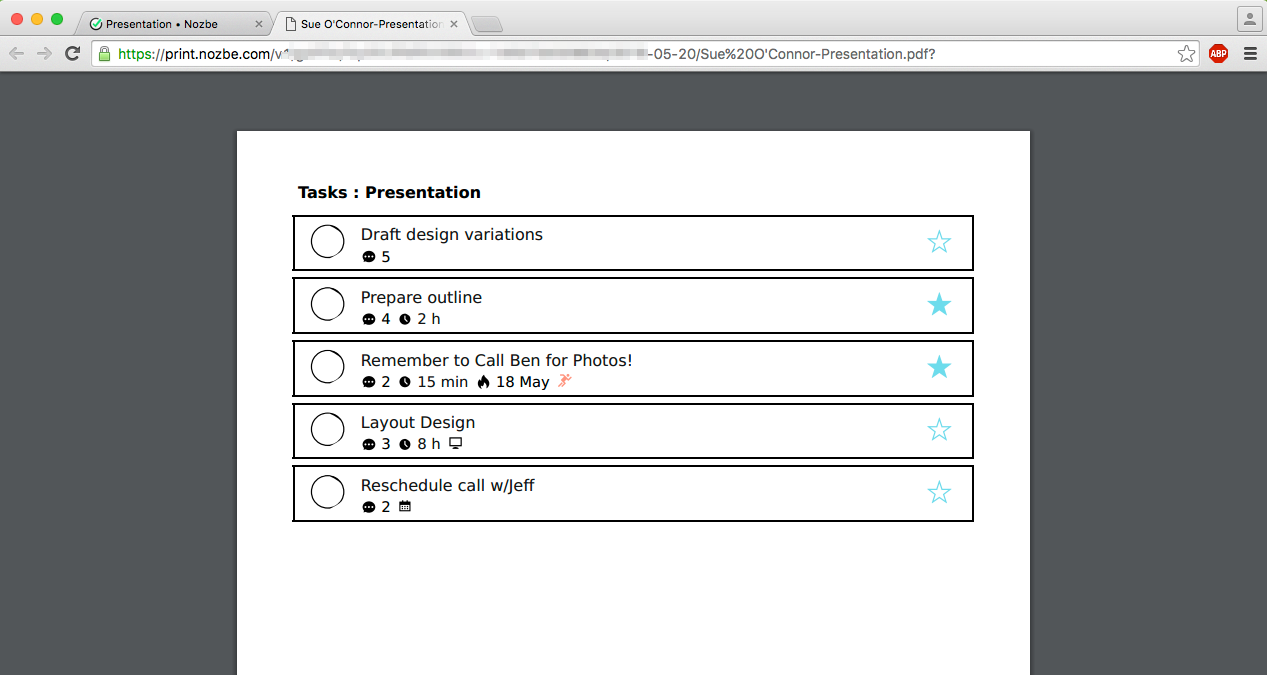 You can print it or share it with co-workers.
Please note that in some cases you will need to allow app.nozbe.com to open pop-ups in your web browser.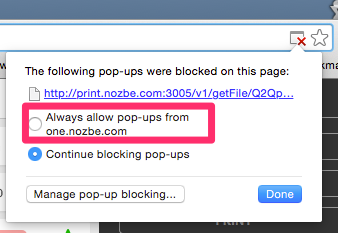 Thanks for sending us a message. We'll get in touch as soon as possible!