News News section in Nozbe Personal app
Do you know Nozbe Blog? Now you can read our blog posts directly in the app. We post there useful tips, interesting use-cases and some insights from Nozbe team. Just go to News section in Icobar. Every time there is a new post orange exclamation mark will stick to News icon.

Depending on your Nozbe window size you will see blogposts in one or two columns. You can: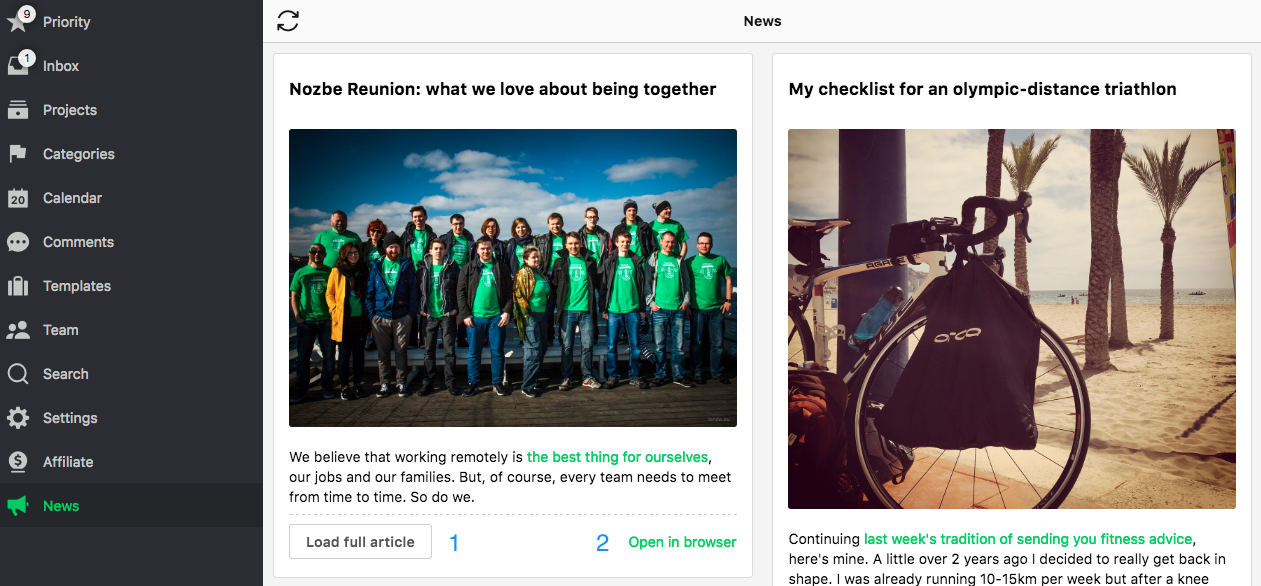 Read the article in app
Open the article in your browser
Thanks for sending us a message. We'll get in touch as soon as possible!